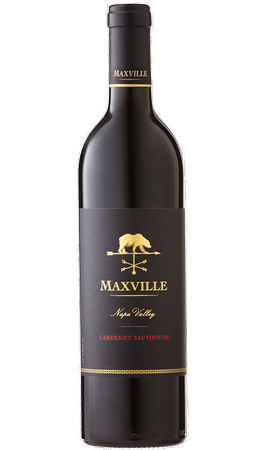 "Cabernet Times Three" Special Offer
We have assembled an unbelievable selection of our library wines for your enjoyment and cellar. At a very special price. Your "Cabernet Times Three" sampler case includes 2 bottles each of our 2014 Estate Cabernet Sauvignon, 2015 Estate Cabernet Sauvignon and 2015 Estate Cabernet Franc.
2014 was the inaugural release of our Maxville Estate Cabernet Sauvignon. We were excited about the wine at its release and believe it is aging gracefully in bottle and showing exceptional flavors of luscious blueberry and black pepper spice.
A worthy follow up to the 2014 vintage, our 2015 Estate Cabernet Sauvignon is showing complex earthy, ripe dark fruit flavors layered with hints of vanilla, cassis and black pepper. We believe it a true expression of our Chiles Valley, Napa Valley terroir.
We truly believe that our Chiles Valley Cabernet France will become a reference point for exceptional Napa Valley Cabernet Franc. The grape produces exceptional and distinctive wines that reflect our estate vineyard's terrior. The 2015 is showing beautifully with additional time in bottle.
Receive our 1 Cent Shipping Offer for each case purchased.
We would love for you to
Sign Up For Our Mailing List
Keep up to date on our latest wine releases, tasting room experiences, special events and wine offers.