Chiles Valley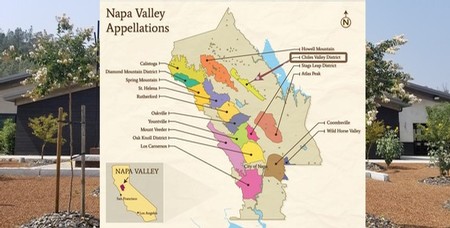 Our 1000-acre Napa Valley estate is located in the esteemed Chiles Valley AVA, an appellation of the Napa Valley nestled in the Vaca Mountains. The climate is cooler in the winter than the most of the Valley but come summertime we see some very warm weather.
Our complex soils are well drained as they are formed of material derived from weathered sandstone and shale on the west facing slopes and alluvial fans along the base of our hills.
Our cooler microclimate results in a longer growing season giving our grapes an opportunity to mature with subtle flavors, full body, and overall complexity rivaling those grown in the best sites on the main valley floor. Additionally, we employ dry farming methods and other viticulture techniques to stress our vines, coxing them to focus on growing rich, concentrated berries.

Fish Friendly Farming - Environmental Certification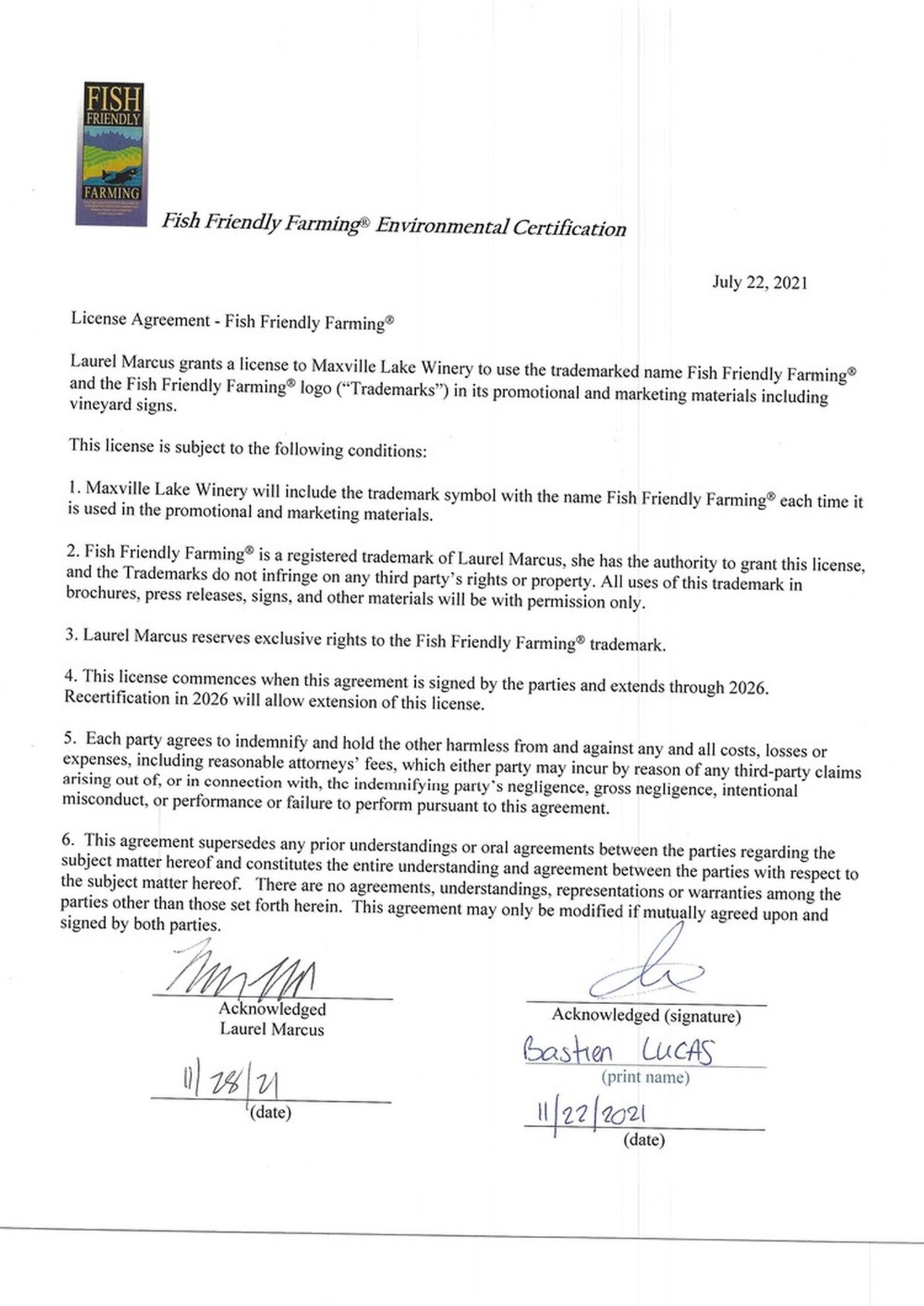 We would love for you to
Sign Up For Our Mailing List
Keep up to date on our latest wine releases, tasting room experiences, special events and wine offers.