Our History
Rancho Catacula
Hidden to the east of Napa Valley's floor, at an elevation of 1,000 feet, is an area now known as Chiles Valley. Formerly known as "The High Valley," the valley is named after Col. Joseph Chiles, who first came to settle in California in 1841. He searched north from Monterey, and when he crossed over at Rutherford, ascended the hills, and saw a beautiful, isolated valley, he said, "I wish to spend the rest of my days here."
Chiles came upon the native Wappo Indians and was able to communicate using sign language. They told him the land was called "Catacula," which translated to "Valley of the Oaks." In 1844, General Vallejo granted Chiles several thousand acres, called Rancho Catacula. Chiles proceeded to build an adobe, grow crops, make whiskey and build the first flour mill in Northern California. Chiles remained in his namesake valley until the 1880s.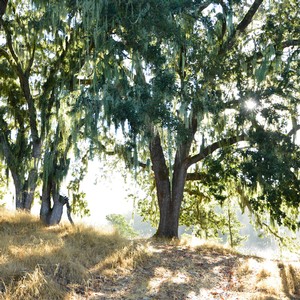 Bar 49 Ranch
Our heritage fast forwards to 1949 when Charles Simmons, a noted writer and speaker at the time, purchased a 1,000-acre Chiles Valley property to start a summer camp for children. The golden years of the Bar 49 Recreation Ranch, the 1950s and early 1960s, were under the stewardship and vision of owner Edward Alvin Keith. Keith's aim was to build a recreational summer camp for all socio-economic backgrounds to learn about ranch living, horseback riding, boating, fishing, and other group activities.
In 1974, the Keith family planted vineyards on their property for the first time. The Keith family saw themselves as custodians of the land, which had been placed with the Napa Valley Land Trust to preserve the integrity of the property forever. The oldest vines in our Maxville estate vineyard date from this period in time.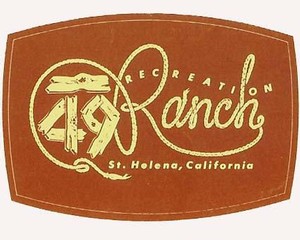 Maxville Gardens & Winery
In 2014, the property's current owners purchased the Keith family property, renaming it Maxville. Under the guidance and vision of CEO Anthony Hsu, extensive renovations were made to the winery and grounds, resulting in the stunning architecture and modern art of our winery's grand entrance. Anthony hired renowned San Francisco landscape artist Topher Delaney to create the garden entrance to the new winery building. Topher's "Oculus of Light" abstract sculpture is the central focus of our garden walk and honors the land and its specific sense of "place."
Today our expansive estate is home to our estate vineyard, winery, barrel-aging caves, and private lake, surrounded by the signature oak trees of Chiles Valley, or "Valley of the Oaks."
We would love for you to
Sign Up For Our Mailing List
Keep up to date on our latest wine releases, tasting room experiences, special events and wine offers.