Our Estate Vineyard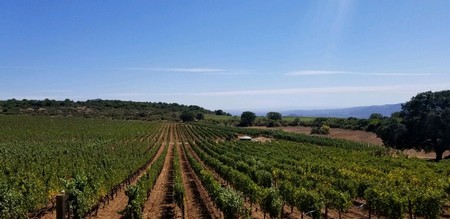 The first planting occurred in 1974, when Edward Keith decided to start his own wine business. At the time, he planted several acres of Zinfandel and Cabernet Sauvignon, which are now almost 50 years old. These old vines are low yield, which produce very concentrated and intense fruit.
After purchase of the property in 2013, the Maxville team began an extensive redevelopment and restoration of both the vineyards and the riparian corridors. Presently over 100 acres of vineyards are planted, primarily to Sauvignon Blanc, Cabernet Sauvignon, Cabernet Franc, and Petite Syrah.
As vineyard owners, we are passionate about growing the highest quality grapes for our Maxville Estate Wines, and care deeply about preserving our land and soil for future generations.
We would love for you to
Sign Up For Our Mailing List
Keep up to date on our latest wine releases, tasting room experiences, special events and wine offers.