Bill Terlato
Chief Executive Officer
---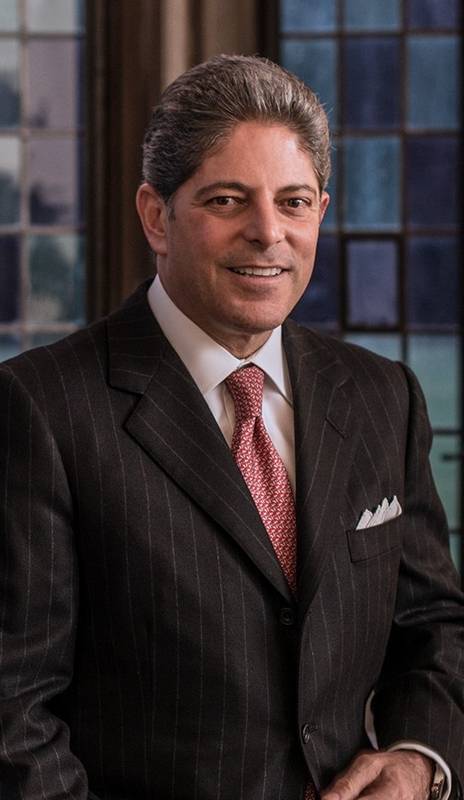 As Chief Executive Officer of Terlato Wine Group and Terlato Wines since 2008, William A. "Bill" Terlato continues to engage new trails through innovation, reaffirming his family's position as the premier importer, marketer and vintner of luxury wine in the United States.
Building on a tradition of excellence, Bill Terlato has expanded the company's luxury portfolio far beyond its original core business of importing fine Italian wines. Terlato now represents acclaimed family-owned premium wine producers from all over the world, fostering powerful brands.
In 1994 he was appointed President of the company. During his time, Terlato has maintained a strong focus on leading in the Fine Wine Segment, investing in proprietary consumer research and crafting the company's portfolio to be the world's greatest wine list. Terlato Wines now represents more than 80 global wine brands, covering the world's finest regions, varietals and styles.
As President, Bill made the strategic decision to move into wine production and vineyard management. In 2002, he led the family's decision to sell its five Illinois distributorships, and focus all of its resources on building Terlato Wine Group (TWG), and investing in fine wine production around the world. His family, now four generations in the wine business, has entered and succeeded at every aspect of the wine business.
Bill is also very active in the business community, with memberships in The Economic Club of Chicago and The Commercial Club of Chicago. In 2012, he was honored as Businessman of the Year by the Italian American Chamber of Commerce. In September 2013, he was honored as Industry Executive of the Year at the Market Watch Leaders Awards Dinner. In 2015 Cronache di Gusto, Italy's foremost wine publication, named him one of the "Top 100 Most Important People" in wine globally.
Outside of the wine industry, Terlato is committed to education and community. Bill was a member of the Steering Committee for the Lake Forest Country Day School Capital Campaign from 2002-2007 with his wife, Debbie, who co-chaired the Capital Campaign and was a trustee from 1996-2002. Bill and Debbie were members of the Parents Committee at Duke University from 2004-2011, and co-chairs of the committee from 2008-2011. They also served on the Parents Committee at University of Miami, where Bill is also on the Board of Advisors to the School of Communication.
We would love for you to
Sign Up For Our Mailing List
Keep up to date on our latest wine releases, tasting room experiences, special events and wine offers.