John Terlato
Vice Chairman
---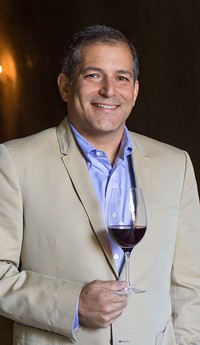 John A. Terlato is a principal of Terlato Wine Group (TWG) and Terlato Wines, one of the world's leading luxury wine companies, based in Lake Bluff, Ill.

After earning his law degree in 1986, John spent three years working outside the family business before joining Terlato Wine Group in 1989.

John's passion lies in the Terlato family's wineries and vineyards in Northern and Southern California, which include Rutherford Hill Winery, Chimney Rock Winery, Terlato Vineyards and Sanford Winery. He enjoys working with the winemaking teams in bringing to life the family's vision of crafting wines that are classic representations of the varietals planted in their vineyards while also being seamless, integrated, delicious and tell the tale of the place.
At the Terlato family's wineries, John has supported and encouraged environmentally friendly initiatives, including conversion to 100 percent solar power, innovative vineyard management practices aimed at protecting the land while increasing the quality of their crops and water conservation.
John also is passionate about Burgundian farming, winemaking and wines. John travels to Burgundy on a regular basis, where he has cultivated collaborations with a number of winemakers and winemaking families, stemming from their shared love of Burgundy. Today, Terlato Wines imports a growing selection of Burgundy wines including Mischief & Mayhem, Domaine Ramonet, Château de Meursault, Château de Marsannay, Château de La Tour, Domaine Labet, Domaine Georges Roumier and others.
John is a frequent host of wine dinners and events around the world, sharing his views on the common threads between the great and important wines of the world and how those wines from families of the great Domaines and Chateau have affected his own family's views on grape farming and the resulting wines they are crafting as vintners.
We would love for you to
Sign Up For Our Mailing List
Keep up to date on our latest wine releases, tasting room experiences, special events and wine offers.