Tony Terlato
Chairman
---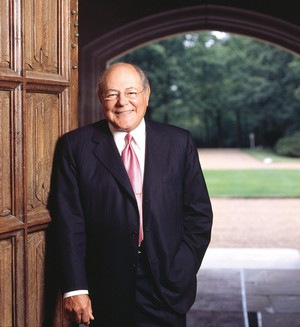 Anthony J. Terlato has led the evolution of the fine wine industry for more than half a century and has achieved success at every level of the industry. Throughout his career, he has remained true to a simple principle: put quality first. As Chairman of Terlato Wine Group (TWG), the parent company of several businesses specializing in the marketing and production of exceptional wines, Terlato's passion for quality is evident in every bottle of wine the company markets and produces.
Terlato's career, and passion for wine, began in 1955 where he and his father owned a retail wine and spirits store north of Chicago. Leading Liquor Marts was one of the city's first self-service stores known for its selection of fine imported products targeted to specific consumers. While at Leading Liquor Marts, Terlato saw an emerging market for fine wines.

In 1956, he joined his father-in-law's wine-bottling firm, Pacific Wine Company. In a short time, he transformed the company into a respected distributor of fine wines, becoming the Illinois distributor for the wines of Alexis Lichine and Frank Schoonmaker. At age 29, Terlato was named President of Pacific Wine Company.
In the late 1960s, Terlato expanded Paterno Imports, which imported olive oil, to import fine wines. At the time, the best Italian wines had not reached America. Traveling throughout Italy for 15 years, Terlato assembled an impressive wine collection from Italy's finest producers. America embraced his Italian portfolio and, by the mid-1980s, Paterno was considered the premier importer of Italian wines in the U.S.
For his leading role in introducing fine Italian wines to America, Terlato was conferred the decoration of Cavaliere Ufficiale, Motu Proprio in 1984 by the President of the Italian Republic, Sandro Pertini – the first American in the wine industry to receive this decoration.
In the late 1980s, with his family by his side, Terlato expanded the company portfolio beyond Italy, adding wines from prestigious producers in renowned winemaking regions. Currently the family has investments within vineyards, wine production joint ventures and wineries in esteemed wine regions.
Named Wine Enthusiast magazine's Lifetime Achievement Wine Star award winner for 2014, Terlato was selected for his "vision and energy", which have helped to make wine into the global industry it has become today.
We would love for you to
Sign Up For Our Mailing List
Keep up to date on our latest wine releases, tasting room experiences, special events and wine offers.