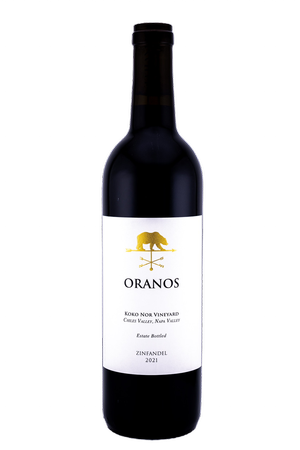 Maxville 2021 Oranos Old Vine Zinfandel
Chiles Valley AVA
Originally planted in 1974, this is the true meaning behind the term "Old Vine". It is dry-farmed, own-rooted, and head-trained. Lower yields from old vines translate into a finished wine with a deep concentration of flavors, round tannins, and layers of depth which you normally do not see with this varietal.
Tasting Notes
Color: Shiny Garnet with Ruby on the rim
Nose: Fresh and juicy Cranberries, Clove, Herbes de Provence, Potpourri, Clay, Blood Orange juice, Coconut shavings and a hint of Fern
Palate: Juicy and fresh entrance evolving on ripe and round tannins, lingering on ellagitannins sweetness and notes of Pomegranate
We would love for you to
Sign Up For Our Mailing List
Keep up to date on our latest wine releases, tasting room experiences, special events and wine offers.