Our Staff
Ryan Morales - VP of Direct to Consumer Operations
---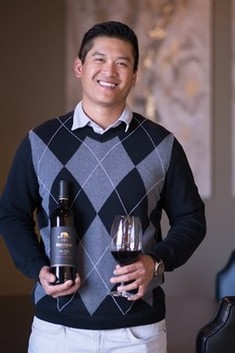 As an Oregonian that grew up in Gresham, a suburb of Portland, Ryan Morales found his love and passion for the wine industry in Sonoma County after graduating from Sonoma State University with a Bachelor's Degree in Business Administration specializing in Marketing and Wine Business.
As a 5-year college baseball player, Ryan's first dream was to play professional baseball but when he transitioned into the working world he found his passion for the wine industry and everything there was to offer. Upon graduating from Sonoma State, his first job was a Tasting Room Associate for the Dutcher Crossing Winery in Dry Creek Valley, California. Within the next year he was assigned multi-tasting room and production duties upon which he quickly found his niche to indulge in the business side of the industry and where he continued his journey into Direct to Consumer (DTC) operations, marketing, and shipping.
After seven years at Dutcher Crossing, Ryan joined Epic Wines and Spirits in Santa Rosa, California as a Customer Service Representative. This opportunity to work for a small wine and spirits distribution center allowed him to grow and better understand sales, customer service, and marketing. With all his past experiences and energetic spirit, Ryan has the solid foundation required to develop and provide top hospitality and practices for running a successful family winery.
The knowledge and accomplishments that he has gained makes him a perfect fit for our team at Maxville Winery where Ryan will establish the foundation for all aspects of the DTC realm as Vice President of DTC Operations.
We would love for you to
Sign Up For Our Mailing List
Keep up to date on our latest wine releases, tasting room experiences, special events and wine offers.