Our Team
Anthony Hsu - CEO
---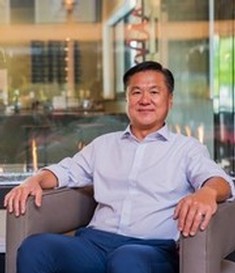 Anthony Hsu has been at the helm of Maxville Winery since 2014. Anthony was raised in the San Francisco Bay Area and also spent time during his early years in Taiwan, his birth country. After graduating from the Fuqua School of Business at Duke University, Anthony spent over 30 years in international finance focused on the creation of new business ventures. He has brought this entrepreneurial mindset to Maxville and under his guidance and vision, extensive renovations have been made to the winery and grounds, resulting in the stunning architecture and modern art of the winery's grand entrance and gardens.
It was Anthony's vision that also created the Maxville winery name and current wine portfolio. The winery's iconic bear logo was his inspiration to reflect the winery's deep connection to California's early history, but also to capture the power and quiet strength of Maxville's wine style. Anthony is committed to establishing the Chiles Valley AVA of Napa Valley as truly unique and on par with the other world class AVA's in the valley and he has spearheaded significant changes in the Maxville Estate vineyard to better capture Chiles Valley's distinctive terroir.
On a more personal note, Anthony's passion for cooking and sharing his preparations with guests is reflected in the winery's hospitality. Anthony's love of ethnic foods (he is fluent in three languages and two regional dialects of Chinese) brings a distinct flair to Maxville's food and wine pairings.

Ryan Morales - VP of Direct to Consumer
---

As an Oregonian that grew up in Gresham, a suburb of Portland, Ryan Morales found his love and passion for the wine industry in Sonoma County after graduating from Sonoma State University with a Bachelor's Degree in Business Administration specializing in Marketing and Wine Business.
As a 5-year college baseball player, Ryan's first dream was to play professional baseball but when he transitioned into the working world he found his passion for the wine industry and everything there was to offer. Upon graduating from Sonoma State, his first job was a Tasting Room Associate for the Dutcher Crossing Winery in Dry Creek Valley, California. Within the next year he was assigned multi-tasting room and production duties upon which he quickly found his niche to indulge in the business side of the industry and where he continued his journey into Direct to Consumer (DTC) operations, marketing, and shipping.
After seven years at Dutcher Crossing, Ryan joined Epic Wines and Spirits in Santa Rosa, California as a Customer Service Representative. This opportunity to work for a small wine and spirits distribution center allowed him to grow and better understand sales, customer service, and marketing. With all his past experiences and energetic spirit, Ryan has the solid foundation required to develop and provide top hospitality and practices for running a successful family winery.
The knowledge and accomplishments that he has gained makes him a perfect fit for our team at Maxville Winery where Ryan will establish the foundation for all aspects of the DTC realm as Vice President of DTC Operations.

Jean Hoefliger - Consulting Winemaker
---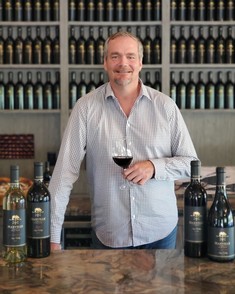 In July 2020, Anthony Hsu and Maxville Winery engaged the renowned Napa Valley winemaker Jean Hoefliger to be its new Consulting Winemaker.
Jean Hoefliger was born and raised in Switzerland, where he first worked on his godfather's estate. He decided to forego a career in international finance to become more intimately involved in the fascinating field of winemaking. Determined to learn winemaking from the best, he moved to Bordeaux, France, and then to South Africa to further his training. In the meantime, Jean completed his formal viticulture and winemaking education at the Swiss Federal School at Changins, the only National Centre of Excellence for viticulture, oenology, and arboriculture. Jean soon thereafter made his way to California and worked at Hartford Court, Newton, and Alpha Omega in Napa Valley. In April 2019, Jean shifted his focus to consulting winemaker, opting to share his knowledge and instincts to help more wineries achieve their goals.
Bastien Lucas - Winemaker
---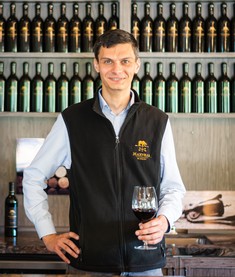 In July 2020, Anthony and Jean brought in Bastien Lucas as Maxville's Winemaker.
Bastien has followed a similar path from Europe to the Napa Valley. Born and raised in France, Bastien's earliest wine experience was at age 14 at Château Lynch-Bages. He returned to Lynch-Bages in 2008 and spent a full harvest there, where he first experienced in-depth the meticulous complexity of luxury winemaking and developped a passion. Bastien earned his Master Degree in Enology from the winemaking school of Bordeaux, France. During his studies, Bastien was fortunate enough to secure internships and worked harvests at both Alpha Omega in Napa and Monteverro in Tuscany, under Jean's tutelage. In 2015, Bastien returned to work at Alpha Omega where he became Assistant Winemaker.
Collin Lilly - Assistant Winemaker
---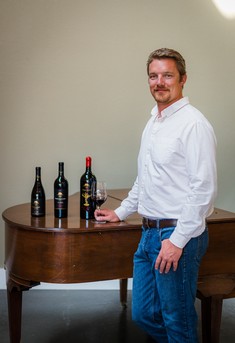 In June of 2021, Bastien hired Collin Lilly as Maxville's Assistant Winemaker.
Collin Lilly is from Asheville, North Carolina, where his first experience occured at the age of 8 years old, at his family's estate vineyard and winery alongside his uncle, winemaker and viticulturist. Over the years Collin and his family established 17 acres of French varietals and officially began his winemaking journey with his family's first vintage in 2010.
It wasn't until his first year of college football at the University of North Carolina-Charlotte that Collin truly became passionate about making wine and decided to pursue a career in winemaking and instead of his future in football. Arriving in the Napa Valley in 2015 Collin has worked his way up the winemaking ladder from a seasonal Harvest worker at renowned wineries like Louis Martini and Anomaly Vineyards to cellar lead at Cade Winery, while he continues his pursuit for winemaking and viticulture degrees from Napa Valley College. Collin brings with him a versatile background in making high end luxury wines and we hope he will bring that wealth of knowledge to help propel Maxville Winery in becoming a luxury wine producer.
We would love for you to
Sign Up For Our Mailing List
Keep up to date on our latest wine releases, tasting room experiences, special events and wine offers.