Our Team
---
Anthony Hsu - Vintner - CEO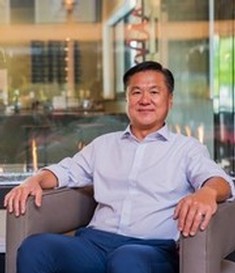 Anthony Hsu has been at the helm of Maxville Winery since 2014. Anthony was raised in the San Francisco Bay Area and also spent time during his early years in Taiwan, his birth country. After graduating from the Fuqua School of Business at Duke University, Anthony spent over 30 years in international finance focused on the creation of new business ventures. He has brought this entrepreneurial mindset to Maxville, and under his guidance and vision, extensive renovations have been made to the winery and grounds, resulting in the stunning architecture and modern art of the winery's grand entrance and gardens.
It was Anthony's vision that created the Maxville name and wine portfolio. Maxville's iconic bear logo comes from Anthony's inspiration, reflecting the winery's deep connection to California's early history while capturing the power and quiet strength of Maxville's wine style. Anthony is committed to establishing the Chiles Valley AVA of Napa Valley as truly unique as well as on par with the other world class AVA's in the valley, and he has spearheaded significant changes in the Maxville Estate vineyard to better capture Chiles Valley's distinctive terroir.
On a more personal note, Anthony's passion for cooking and sharing with guests is reflected in the winery's hospitality. Fluent in three languages and two regional dialects of Chinese, Anthony loves international foods, bringing a distinct flair to Maxville's food and wine pairings.
---
"Colonel" Douglas Berlogar - Director of Hospitality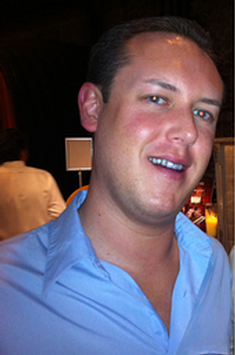 Born and raised in Napa Valley, Doug spent the last 17 years learning, honing, and sharing his love for wine, food, fun, and all things Napa Valley. His first job was for famed sparkling wine producer Domaine Chandon in Yountville. It was there that he caught the wine bug that brought him to work for Auberge du Soleil and then Dean & DeLuca, where he began doing wine pairings for nearly 80 different Napa Wineries and was featured on television shows "In Your Kitchen" and "In Wine Country."
Doug went on to work for the likes of Michael Chiarello, Falcor, Reynolds, and Monticello. Awarded the title of "Colonel" from the Governor of Kentucky in 2009 for his outstanding accomplishments in wine country, Doug says, "It just goes to show you, you NEVER know who you're going to meet in this business, which is why you have to show everyone a good time. The most important thing to all of us is that our fellow oenophiles return to share in our passion and celebrate the beauty that is Napa Valley."
---
Jeff Owens - Consulting Winemaker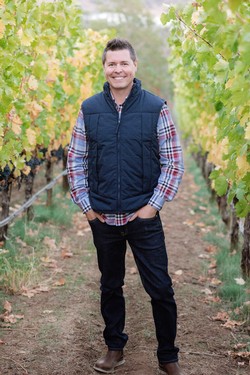 After spending 17 years with the PlumpJack Group as a consultant, winemaker Jeff Owens has launched Jeff Owens Wine Consulting.
Owens worked for PlumpJack following college as enologist and assistant winemaker and was founding head winemaker for Odette Estate.
A resident of Napa, Owens was a part of the first graduating class for wine and viticulture at Cal Poly San Luis Obispo.
Owens and his wife, Valerie, recently launched Angelo Owens Wines, with their first vintage scheduled for release this fall. The brand will focus on cabernet sauvignon and cabernet franc.
His consulting firm offers custom winemaking services from operations to logistics including harvest decisions, vendor recommendations and budget management.
---
Collin Lilly - Associate Winemaker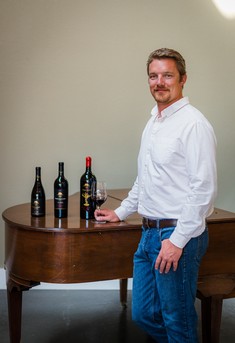 In June of 2021, Maxville hired Collin Lilly as Assistant Winemaker. In August of 2023, he was promoted to Associate Winemaker.
Collin is from Asheville, North Carolina, where his first vineyard experience occured at 8 years old. He was introduced to wine through his family's estate vineyard and winery by his uncle, the winemaker and viticulturalist. Over the years, Collin and his family established 17 acres of French varieties, and he officially began his winemaking journey with his family's first vintage in 2010.
It wasn't until his first year of college football at the University of North Carolina-Charlotte that Collin truly became passionate about making wine and decided to pursue a career in winemaking instead of his future in football. Having arrived in Napa Valley in 2015, Collin has worked his way up the winemaking ladder. Starting as a seasonal harvest worker at renowned wineries like Louis Martini and Anomaly Vineyards, he later became cellar lead at Cade Winery, all while continuing his grape-growing and winemaking education at Napa Valley College. Collin brings his versatile background and a wealth of knowledge in making high-end luxury wines to Maxville.
---
Kendal Koorenny - Marketing & Wine Club Coordinator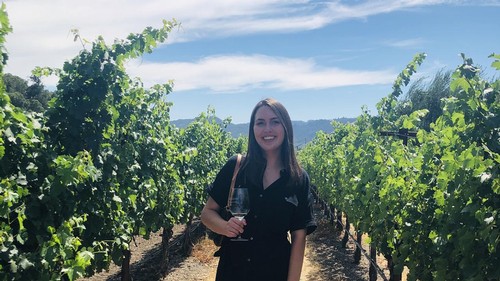 Kendal Koorenny is a certified sommelier who holds both a Master and Bachelor of Science degree in Viticulture and Enology from UC Davis. She completed her master's thesis on the sensory science of California Petite Sirah wines, and she loves Maxville Estate's 2021 Petite Sirah. She joined Maxville in May of 2023 and brings her years of marketing, writing, and hospitality experience with her to the role of Maxville's Marketing and Wine Club Coordinator.
We would love for you to
Sign Up For Our Mailing List
Keep up to date on our latest wine releases, tasting room experiences, special events and wine offers.