The Terlato Family
Terlato Wines Partners with Maxville Winery to Launch Exciting New Wines from Remarkable Chiles Valley Estate
---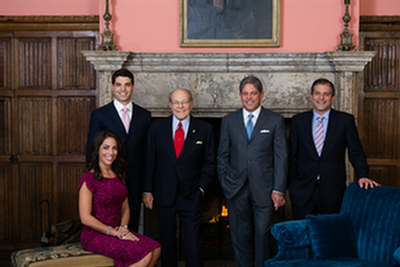 Terlato Wines announced a long-term partnership in 2017 to launch Maxville Wines, a brand that showcases the world-class potential of Napa Valley's Chiles Valley.
Maxville wines are handcrafted in a new, state-of-the-art winery on the Maxville property. Four Maxville wines will make their U.S. debut in the Terlato portfolio: A Cabernet Sauvignon, Petite Sirah and Cabernet Franc ranging from $55 - $82 SRP, and a Sauvignon Blanc at $38 SRP. Recently, all four Maxville wines have received reviews of 90 points or higher from one of the most influential publications (Wine Enthusiast).
"The Maxville team shares our commitment to quality for their wines and their exceptional winery facility and vineyards," said William A. Terlato, CEO of Terlato Wines. "These are exceptional wines from a must-see destination winery. They stand with Napa Valley's finest wines."
Terlato Wines has a global portfolio of more than 80 brands from world class wines and spirits producers in more than a dozen countries.
Terlato Wines garners more 90+ ratings than any in the world and is a division of the Terlato Wine Group, the parent company comprising several businesses specializing in the marketing and production of exceptional wines. The Group also includes the family's winery investments and partnerships in some of the world's most esteemed wine regions including: Napa Valley; Sonoma County; Santa Rita Hills in Santa Barbara County; Victoria, Australia; the Rhône Valley in France; and Montalcino, Italy.
The Terlatos have brought the world's finest wines to the American table as importers, marketers and vintners. Now they apply their unmatched experience and their passion for quality to a unique and inspired project. Rather than focusing on a single grape or place, Tony Terlato, Bill Terlato, John Terlato and Anthony Terlato have assembled an all-star team of winemakers with the tools to create best-in-class wines from iconic appellations.
As a full-service wine sales and marketing firm headquartered in Chicago, Maxville Winery is proud to be in partnership with Terlato Wines International.
We would love for you to
Sign Up For Our Mailing List
Keep up to date on our latest wine releases, tasting room experiences, special events and wine offers.