Online Sales Terms and Conditions:
All orders purchased online will solely be charged for the total cost of wine, plus customers home state taxes. Customers placing shipping orders MUST call and contact Ryan Morales, VP of DTC Operations, to provide customer credit card information for Maxville Winery to properly charge and ship wine orders through third party shipping companies. You may reach Ryan Morales at 707-965-9378, Ext. 105, or email at rmorales@maxvillelakewines.com.
Our online Wine Shop uses SSL encryption to make sure that your credit card data remains completely safe. We will never give or sell any names or other information entered on our site to any other person or business, unless credit card is solely being used for shipping.
Maxville 2016 Sauvignon Blanc Napa Valley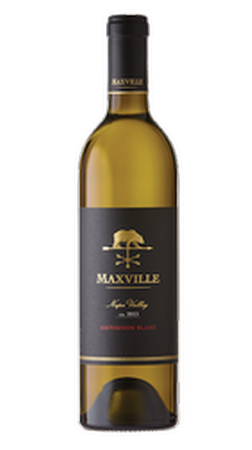 Our 2016 Sauvignon Blanc is made with 100% Estate Grown "Musqué" clone and was bottled at our Chiles Valley ranch. Pail staw in color. The complex nose is richly expressive blending Jordan almond with lemon aromas. The palate has flavors of lemon cream and guava with a crisp clean finish. To achieve the crisp minerality and bright acidity in the wine, we harvest at night for optimal fruit freshness that ensures our signature style Sauvignon Blanc.