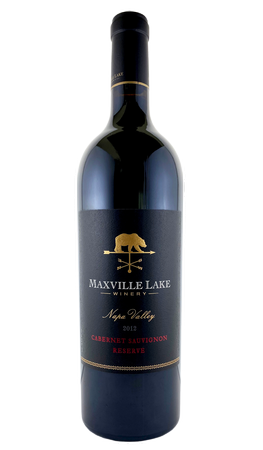 Maxville 2012 Reserve Cabernet Sauvignon
Maxville Reserve Cabernet Sauvigon
In 2012 and 2014, our Maxville winemaking team purchased small amounts of Napa Valley grapes from several prestigious vineyards and aged them in French oak barrels in our Maxville cave. The best barrels were selected for our limited production Reserve Cabernet Sauvignon program. The wines have been aging gracefully in our cellar and are now being offered as Library Releases.
Winemaker Tasting Notes - April 2020
The 2012 Reserve Cabernet Sauvignon is off the charts the most enjoyable Cabernet you will try. The 2012 vintage showcases cherry and blackberry jam layered over toasted graham cracker. Mid pallet has a slight tobacco and menthol complexity. Juicy fruit is supported by rich, vanilla oak, nutmeg, alluring mature notes of chocolate, toffee and hints of caramel. This velvety smooth, medium-bodied tannins create a deliciously balanced glass. Built to age, but easy to enjoy this dark gem if your idea of dinner involves slow-roasted meats with delicate sauces served on a bed of caramelized veggies or mushrooms. Also pairs well with lamb, veil, shellfish, and hard cheeses.
Wine Specs
Varietal
Cabernet Sauvignon
We would love for you to
Sign Up For Our Mailing List
Keep up to date on our latest wine releases, tasting room experiences, special events and wine offers.